How to Make a Fancy Messy Cup?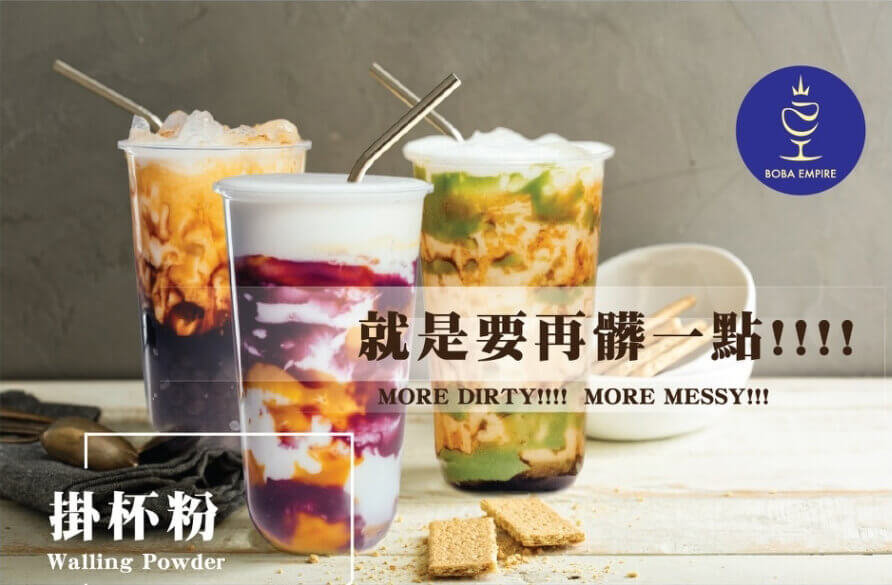 How to Make a Fancy Messy Cup?
Do you know what messy cup is?
It was essentially "brown sugar milk tea with boba". The soul of the "messy cup" was the amber patterns that brown sugar coating on the inner wall of cups. The boba in the drink should be dipped into the brown sugar sauce made on-site, and then milk is poured directly into the cup. But you will curious about how to make different color of messy cup? Let's learn from boba empire recipe to make you get more beautiful drink.
✔ Ingredients:
- Boba Empire purple sweet potato walling powder 40g
- Boba Empire golden sweet potato walling powder 30g
- 100cc Water
- Ice cubes
- Whole milk
Directions:
1. Put 50cc water and 2 kinds of walling powder into 2 cups.
2. Stir it and make 2 powder puree coating on the 3rd glass.
3. Add ice cubes to 90% full and pour whole milk into glass to full.
Let's enjoy a healthy and beautiful layered drink.
Tips:
In addition to adding fresh milk, you can also use different flavor milk tea to enhance flavor and more layered color