How Much Does It Cost to Open a Bubble Tea Shop?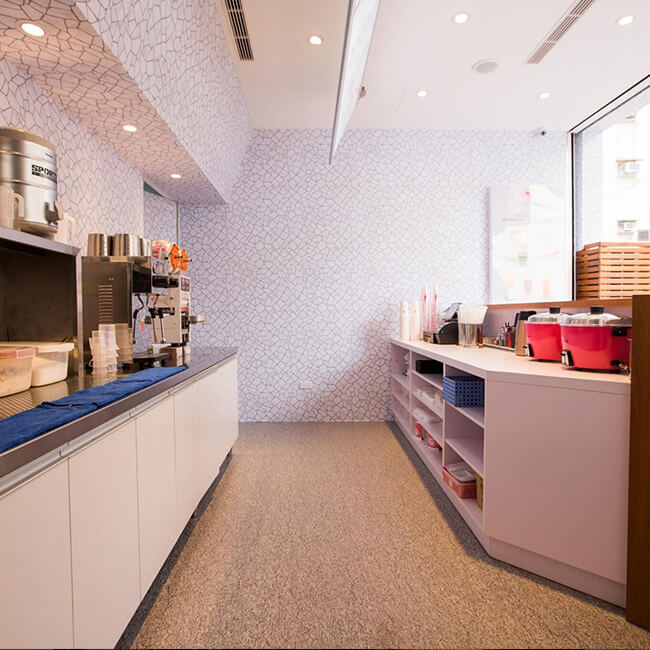 Organized Bubble Tea Layout
How Much Does It Cost to Open a Bubble Tea Shop?
Generally speaking, the funds your need to prepare for a bubble tea shop is around 40 to 50 thousand US dollars. If you would like to have a franchise, more funds may be needed. Here is to let you know if you would like to develop your own brand, how may the 50 thousand US dollars be allocated for?
1. Location Rental
A golden location needs more expensive rental and even a better business proposal. Location! Location! Location! The rental of a bubble tea shop may take up one third of your total cost, but if this location can truly bring you an enormous number of customers, renting it seems to be a must!
2. Bubble Tea Shop Remodeling
Interior design of a shop is the most important first impression for your customers, so it cannot be overlooked. However, you get what you pay for, which means the more delicate the interior is, the higher the cost is. You need to evaluate your reserve fund and discuss with an interior designer how to come up with the most creative design within the limited budget. At times, spending a fortune may not be necessary, yet using some ingenuity may make your shop more appealing.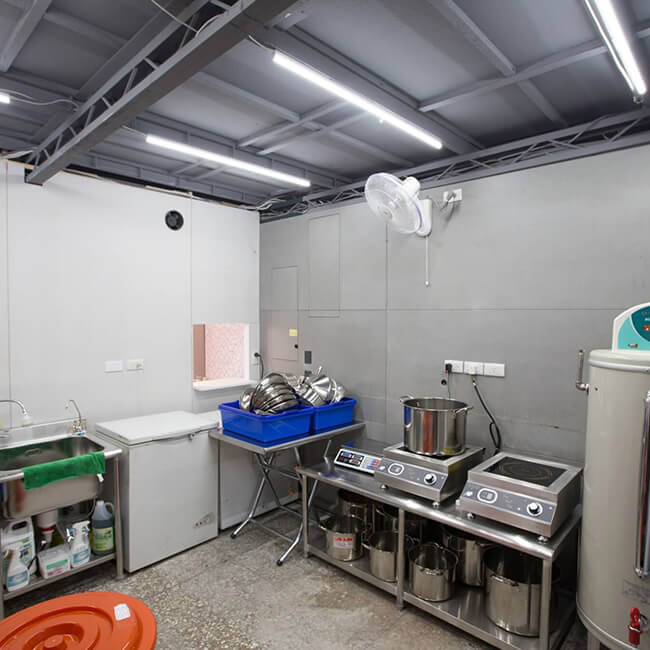 Organized Kitchen
3. Bubble Tea Equipment
Stainless bar layout
Ice machine
Hot water machine
Fridge
Sugar (Fructose) dispensing machine
Sealing film machine
Handmade boba machine
Shaving snow ice machine
Blender
4. Bubble Tea Materials
At the beginning of opening a bubble tea shop, there are different needs for ingredients based on your menu, but essentially you need these:
Tapioca boba pearls
Handmade tapioca boba
Tea
Non-dairy creamer
Milk tea powder
Fructose or cane sugar
Grass jelly powder
Pudding jelly powder
Matcha jelly powder
Jelly cake powder
Topping creamer
Walling powder
Brown sugar syrup
Crystal boba ball
Syrup
Nata de coco
Jam
Can (red bean, mung bean, taro, etc)
For product menu visit:
https://www.bobaempire.com/category-E-CATALOG-DOWNLOAD-catalog.html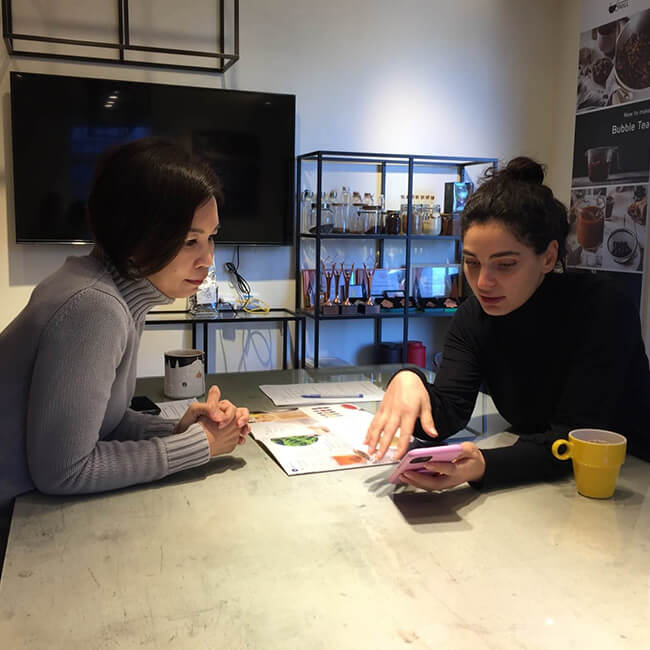 Bubble Tea Shop Counseling
5. Bubble Tea Training
Making bubble tea is just like making cocktails, but you need to develop recipes that are exclusive to your brand. That is why you need a professional training center to assist you.
JD HALL, a teaching center with seven-star comfort, resembles a real shop layout and is the one and only in Taiwan. From 2017 to now, over 35 teams from all over the globe have learnt and received intensive teaching training here. JD HALL allows your team to learn beverage recipes within a very short time. Most importantly, you will also learn extensive knowledge of different ingredients and have the ability to deal with problems on your own.
For JD HALL Training program visit:
https://www.bobaempire.com/msg/message-Introduction-6.html
Since 2020, customized consultation and counseling courses have been provided. Based on your special need for drinks, you could open a shop and develop your own exclusive beverage menu and recipes. This also allows you to be fully supported on the path of developing your own brand in the future.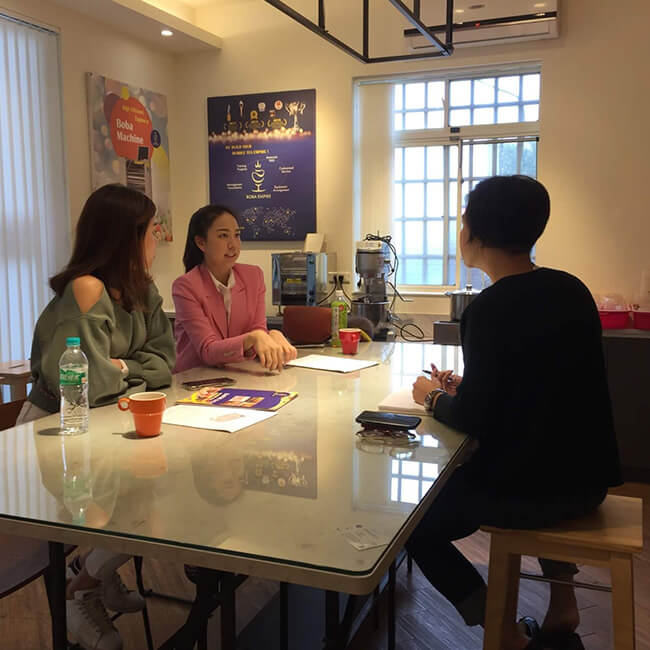 Bubble Tea Shop Counseling